---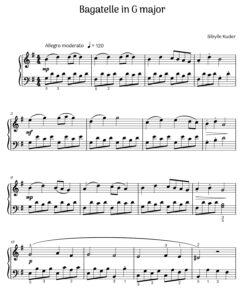 ---
Etude in E minor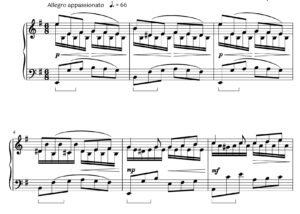 ---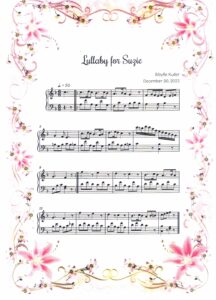 ---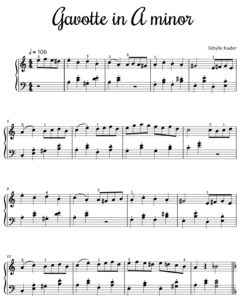 .
Three pages, Level 3 ~ In the key of A minor with a short middle section in F major. 
---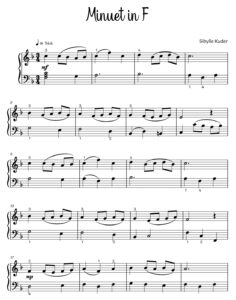 .
Two pages, Level 3. ~ Baroque style, counterpoint. A nod to the Petzold Minuet in G. The similarities are intentional.  
---
.
This is an arrangement for violin and piano of the Minuet in F for solo piano.
Three pages, the piano part is Level 3. ~ Baroque style, a nod to the Petzold Minuet in G. The similarities are intentional